Moving to a new home can be stressful, but we're here to give you 5 tips that will make it as easy as possible.
1. Don't stress yourself out about what the market is doing.
Some people spend a lot of time worrying about the best time to put their home on the market, and it is smart to think about how the market will affect your home. That being said, the market is cyclical, so it can be really difficult to gauge. Plus, just because the housing market is doing well or poorly doesn't mean that your selling process will do the same. Instead, spend more time thinking about the features that will sell your home and when they are going to be best accented. For instance, if your home has a really incredible pool, it's going to be much easier to sell during the spring or summer when people are most excited about having a fun yard. Likewise, if you have a beautiful yard with 7 acres of rolling pasture and gorgeous trees, the winter probably isn't the best time to put your home on the market. Moral of the story: focus more on when YOUR home is going to sell and less on what you think the market might do.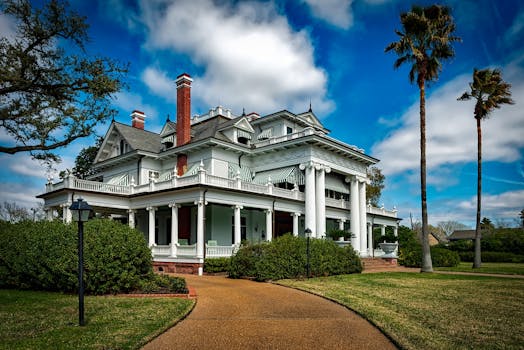 2. It's not always the best idea to buy the biggest house on the block.
We're all about wow factor here at Maria Sims Group, but sometimes it's not a great idea to be the best house on the block. While it can initially be great to hold the bragging rights or know what you'll win "Yard of the month" every time, when it comes to resale value, you want to have homes around you that help sell your property. Not everyone will want to live in a community where their home rises above the rest, and it may make longer to sell a home that seems out of place with its surroundings. That being said, if it's your forever home or you think that the area is on the up and up, sometimes it's alright to take a risk! Just be smart about it and talk with your realtor about the trends in home values in that area.
3. Don't just get caught up on the outside.
Beautiful paint and hardwood floors can go a long way in increasing a home's value, but sometimes there is something ominous hiding beneath them. Always make sure that the home you're buying has been inspected by a professional. There's nothing worse than falling in love with a house only to find out that it's not structurally sound EXCEPT for buying a house and then getting the bad news. So, go ahead and rip off the bandaid and make sure that the house you love really is everything you think it is. It probably will be, but when making such a large purchase, it's a much better idea to get a clean report sooner rather than later.
4. Think hard about your opening bid.
One of the scariest things about buying a new home can be coming up with your opening bid. There's a lot of pressure riding on that opening amount, and it needs to walk the line between what the house is worth and how much you can afford. The key to coming up with a good bid is to really look at comparable homes and evaluate the true worth of the home. Doing so will help ensure that the owners of the home don't get offended and that you aren't offering more for the house than it's worth. Luckily, you're realtor should be familiar enough with the area to help you put together a list of comparable homes and figure out exactly what you should be bidding on the home, so if that part stresses you out, know that help is available!
5. Get a feel for the area.
It's easy to get caught up in the beauty of a new home, but the house itself should actually only be a part of the puzzle. Make sure that you also take a look at the area: Where will you be shopping? How far do you have to drive to get to your friends' homes? Where are the good restaurants? The answers to these questions will impact your daily life, so it's important to make sure that the area feels right to you. Going at different times of the day can help, so make sure that you visit in the morning, middle of the day, and night. We also recommend trying out a local restaurant or two as a fun way to get to know the area! You'll get a feel for the community, and who doesn't like delicious food?
These tips have been brought to you by Maria Sims Group, a company dedicated to making sure that you're in the best home for you. If you have any questions about our company or would like to ask about a personalized list of homes that would fit your needs, please reach out. Our homepage can be found at mariasimsgroup.com or you can call us at 404-805-0673.