First impressions can make or break the way that people think about your home, so having a nice yard is one of the best ways to impress guests or potential buyers. In this article, we'll give you five easy tips to improve your home's curb appeal.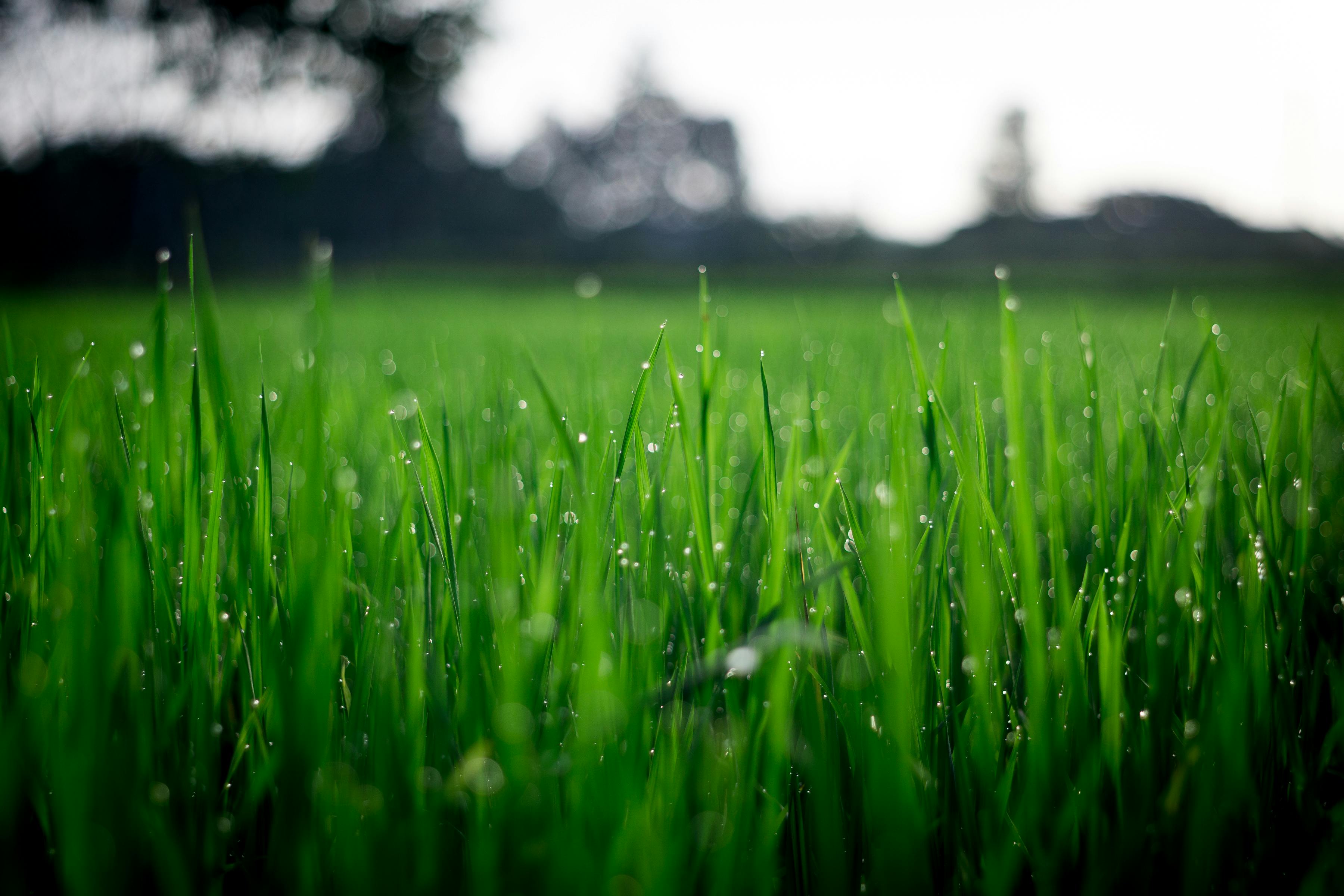 1. Keep your yard manicured and healthy.
Mowing a lawn is not one of the most exciting things that we have to do as adults, but keeping a lawn looking nice and fresh can make a huge difference when trying to sell a home or even when simply enjoying your own backyard. Our suggestion is to keep the grass trimmed short but springy and to try to keep the nice dark green of healthy grass so it has the wow factor when seeing it. Fun fact—Corn gluten meal can be used as a natural fertilizer and herbicide if you're worried about adding chemicals to your garden. Just remember, the goal is to make your yard look gorgeous/easy to care for so buyers aren't intimidated by your beautiful yard. It will help make your land add to the house's value instead of scaring off potentially interested buyers.
2. If you don't want upkeep, accent your yard with pine straw or stone.
We realize that not everyone is willing to keep up with the grass schedule we mentioned in point one, and that's where pine straw and stone additions become a life saver. For most yards, these elements can add another dimension to the landscaping, as well as decrease the amount of upkeep that is necessary for keeping your home showroom ready. Pine straw only needs to have a light new layers sprinkled over it every six months to a year to keep it looking fresh. Stones like small pebbles will need to be refreshed every so often to keep the color you want, and larger pieces like stone pavers will need some occasional upkeep as well, but on the whole, they are a great solution for the home owner who wants to beautify his or her yard without having to pull out the lawn mower every week.
 
3. Consider adding a discrete water feature.
Crazy fountains are a thing of the decorating past, but a tasteful water feature in your yard can take it from a great yard to a great one. Not only does the peaceful babble of a water feature add a sensation of serenity to your yard, but water is also particularly helpful for blocking out road noise if you are close to a main road. Small coy ponds surrounded by grey stone are a particularly interesting addition, as are stacked stone watering features which modernize the outdated fountain.
4. Plant privacy trees.
Be sure to check with your HOA before planting trees, but if you are allowed, privacy trees can make a big difference in your yard. By blocking out noise and giving a feeling of privacy, trees such as pines or other tall, quick-growing trees can make your yard feel like your own private oasis. The only downside is that if you have a pool, you may have to worry more about falling leaves, depending on what kinds of privacy trees you plant around your yard. This method works best in yards that have a little more space. When they are used in lots that are too small, you may be unpleasantly surprised at how much space the trees take up when they are fully mature.
5. Plant some perennials.
Perennials are both beautiful and low-maintenance, blooming not just for one year, but every year for as long as they survive. This makes them a wonderful attribute to a beautiful, low-maintenance yard by adding a gorgeous splash of color without adding much upkeep. Some of our favorite perennials are lilies, peonies, and coreopsis, though there are plenty to choose from! Just stop by your local plant nursery to find the flowers that will make your yard pop with color.
These tips have been brought to you by Maria Sims Group, a company dedicated to making sure that you're in the best home for you. If you have any questions about our company or would like to ask about a personalized list of homes that would fit your needs, please reach out. Our homepage can be found at mariasimsgroup.com or you can call us at 404-805-0673.